Build your own variety pack. This option allows you to choose from all of our 8oz jars to pick any TWO products that you'd like. A great gift option or a way to pick your favorites.
Want to know more about each product?
Shipping & Returns

Please contact fedupfoodswi@gmail.com for returns or exchanges.
Care Instructions

Store in a cool, dry place. Ideally out of direct sunlight.

Refrigerate after opening.

To increase shelf life, use a clean spoon when enjoying.

Pickled items last about 10 months in fridge after opening.

Applesauces last about 14 days in fridge after opening.

Shelf life: Unopened, 2 years from production date.
Share
View full details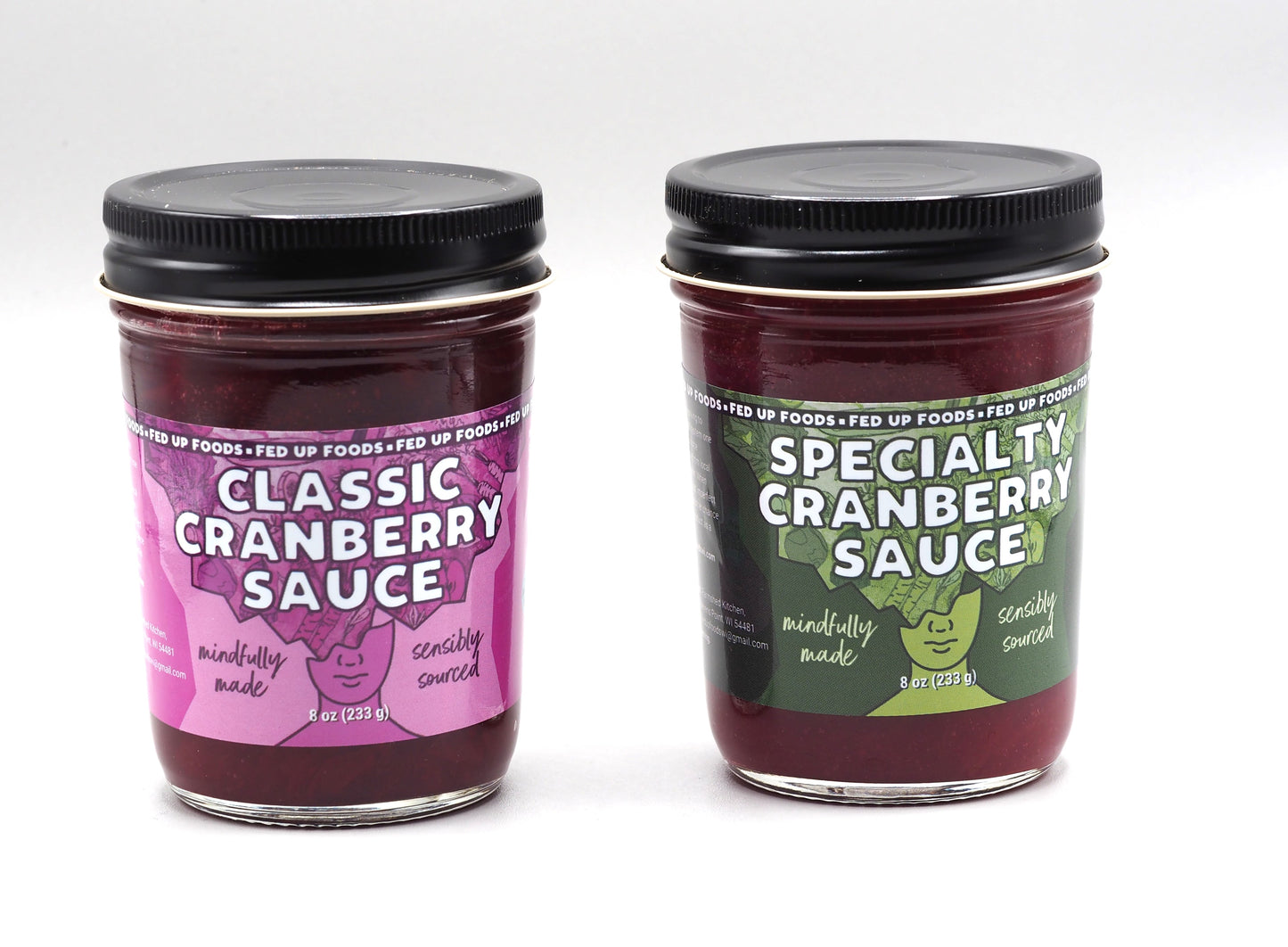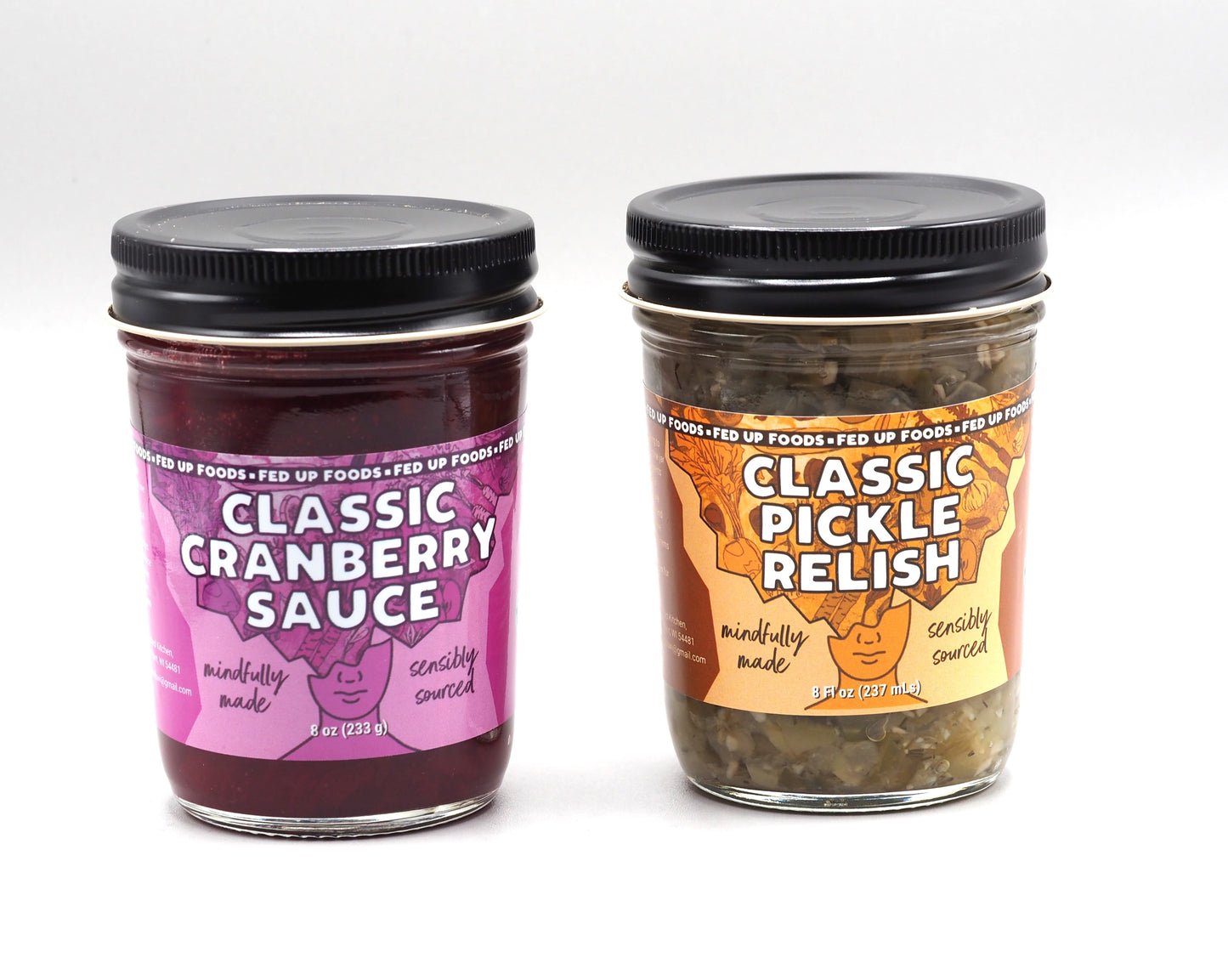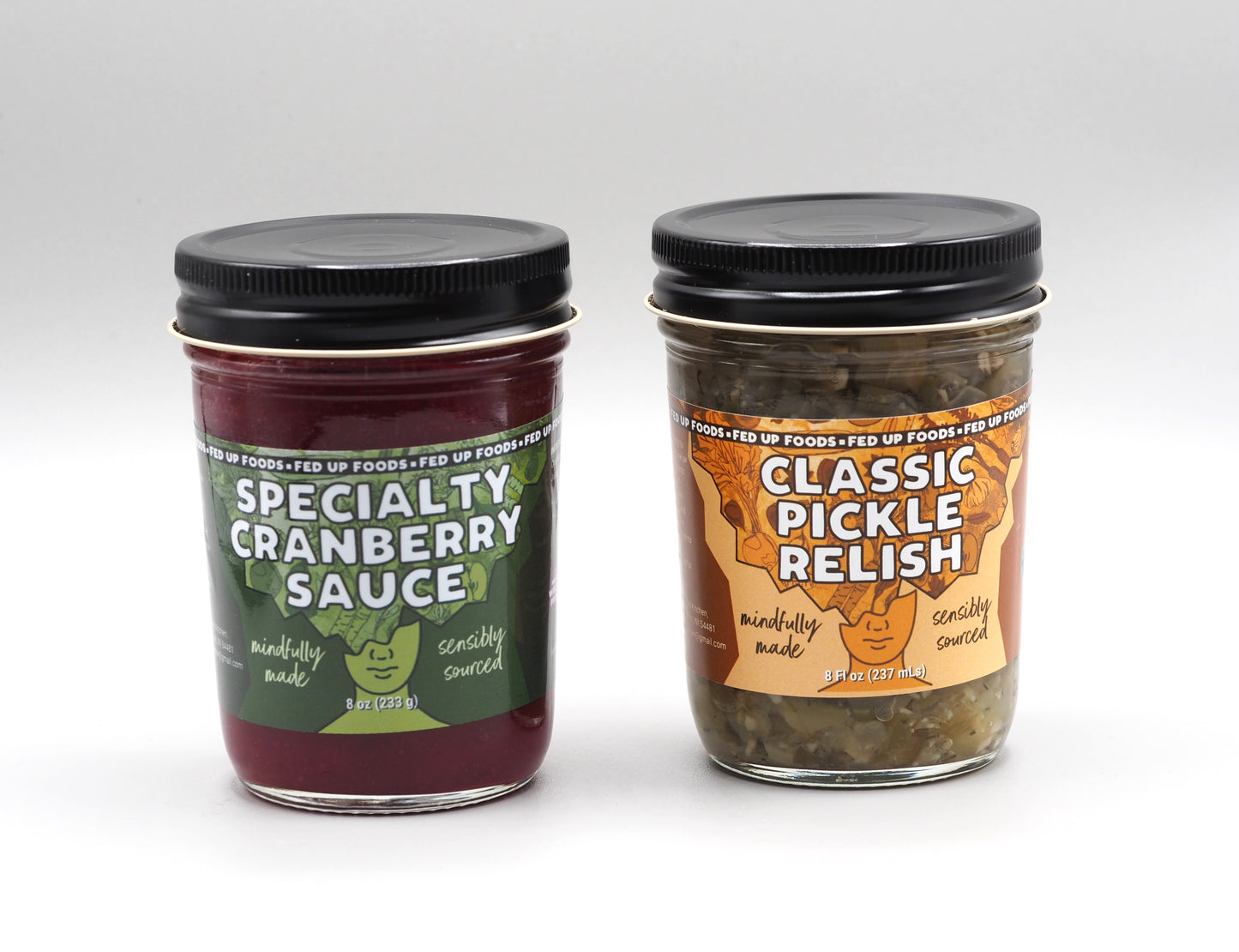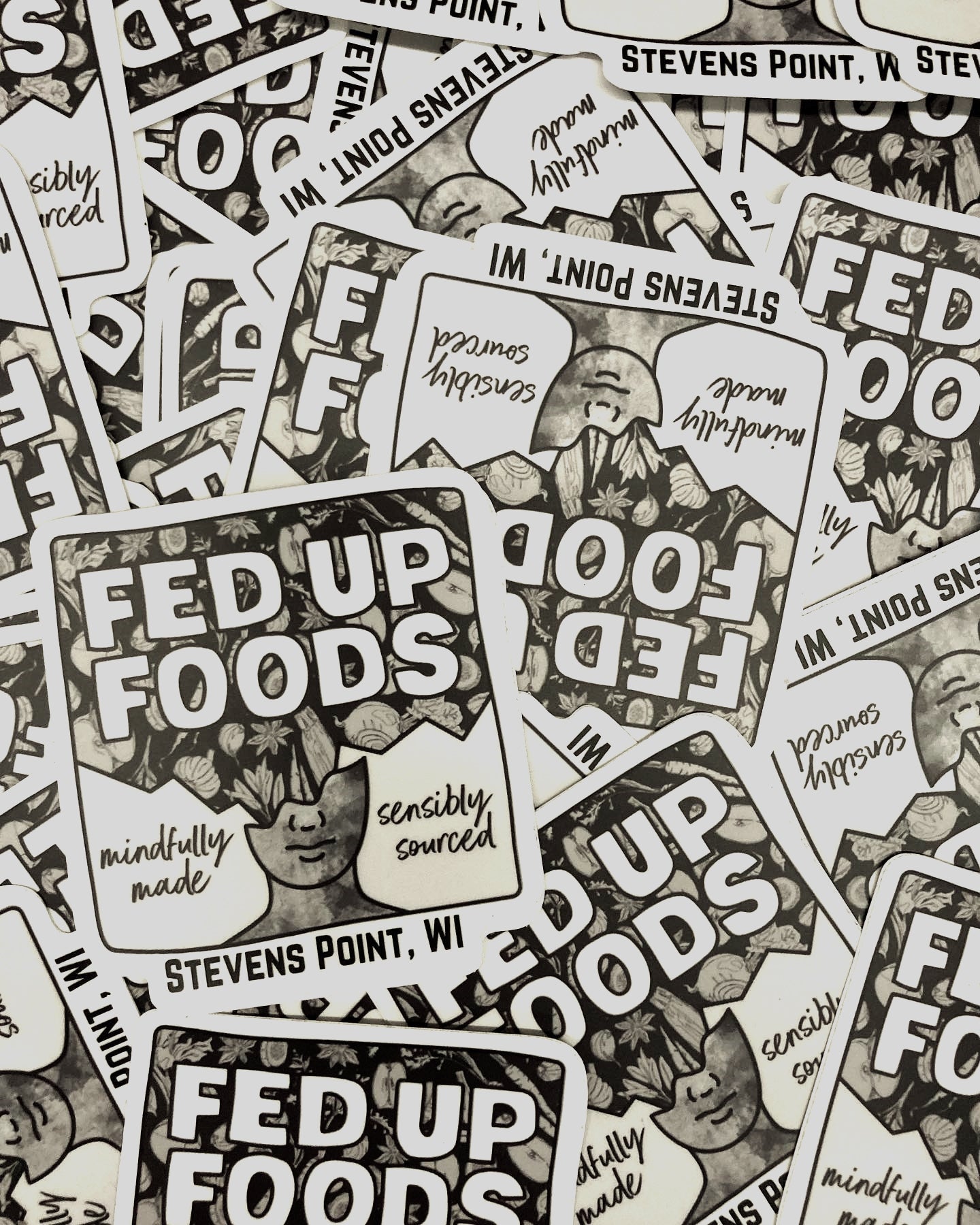 Local Sourcing
Fed Up Foods cans produce items at their peak to capture the essence of the season in each jar. We know you'll love our products. Can't wait for you to try them!