Shipping & Returns

Please contact fedupfoodswi@gmail.com for returns or exchanges.
Care Instructions

Store in a cool, dry place. Ideally out of direct sunlight.

Refrigerate after opening.

To increase shelf life, use a clean spoon when enjoying.

Pickled items last about 10 months in fridge after opening.

Applesauces last about 14 days in fridge after opening.

Shelf life: Unopened, 2 years from production date.
Share
View full details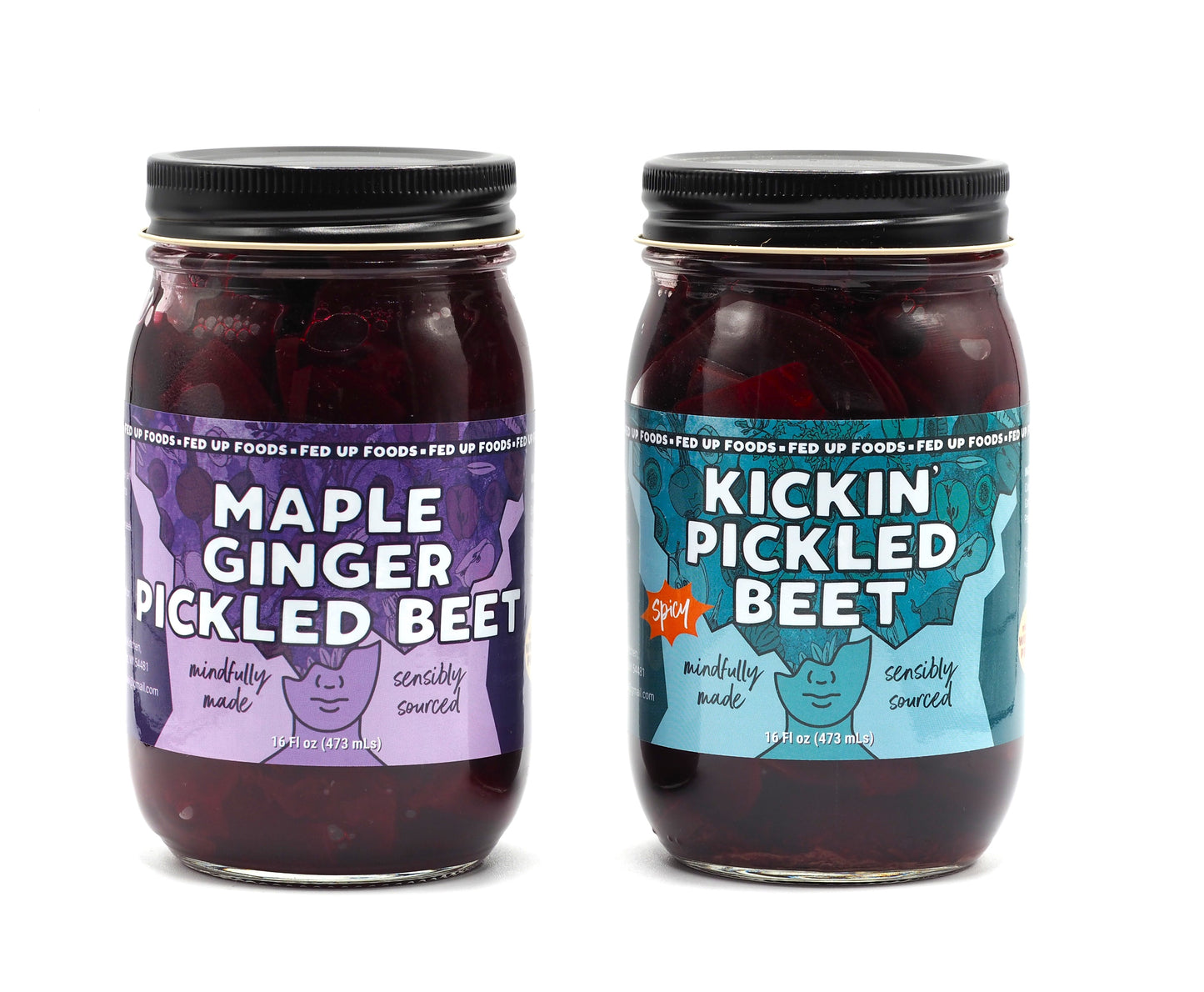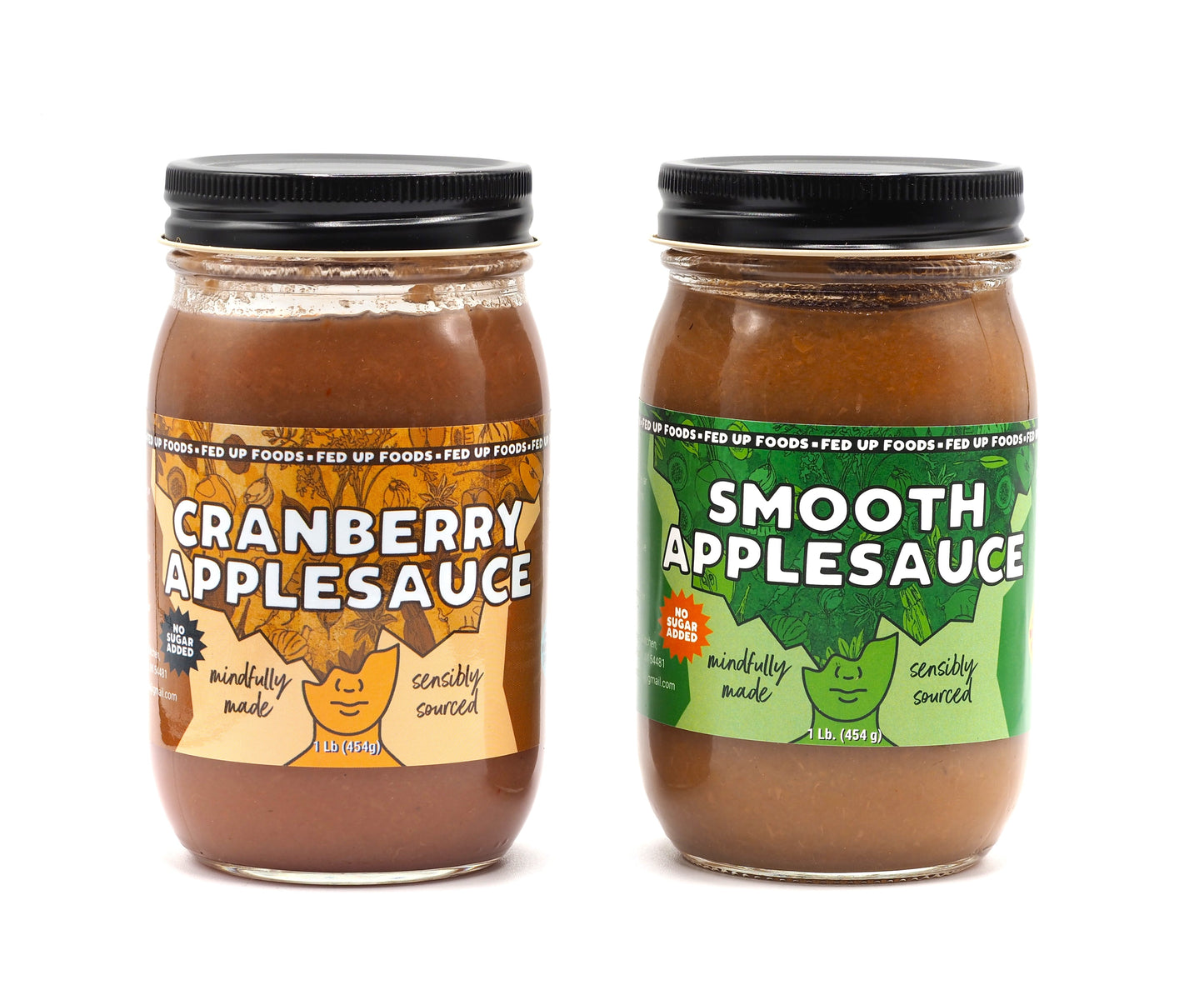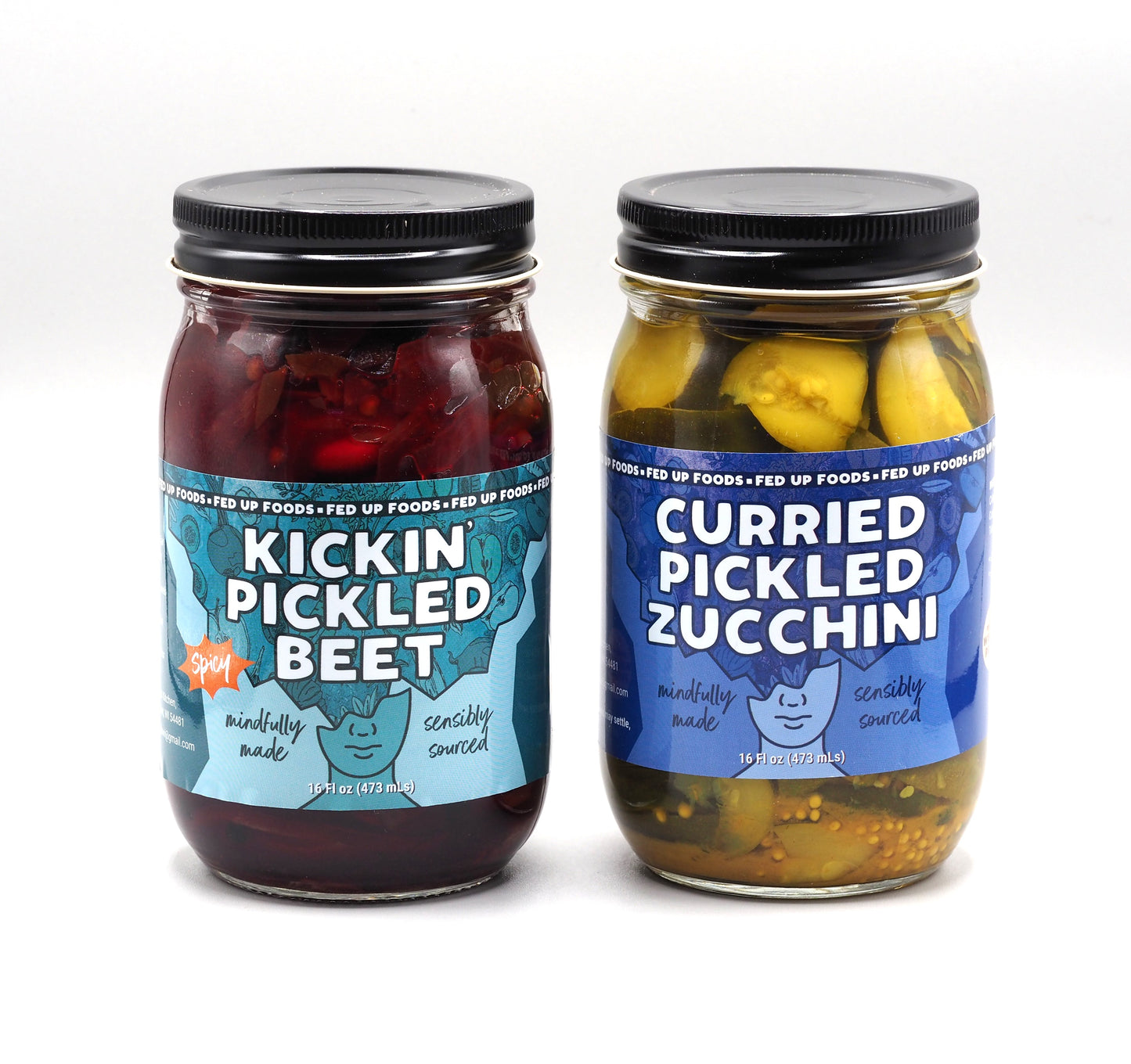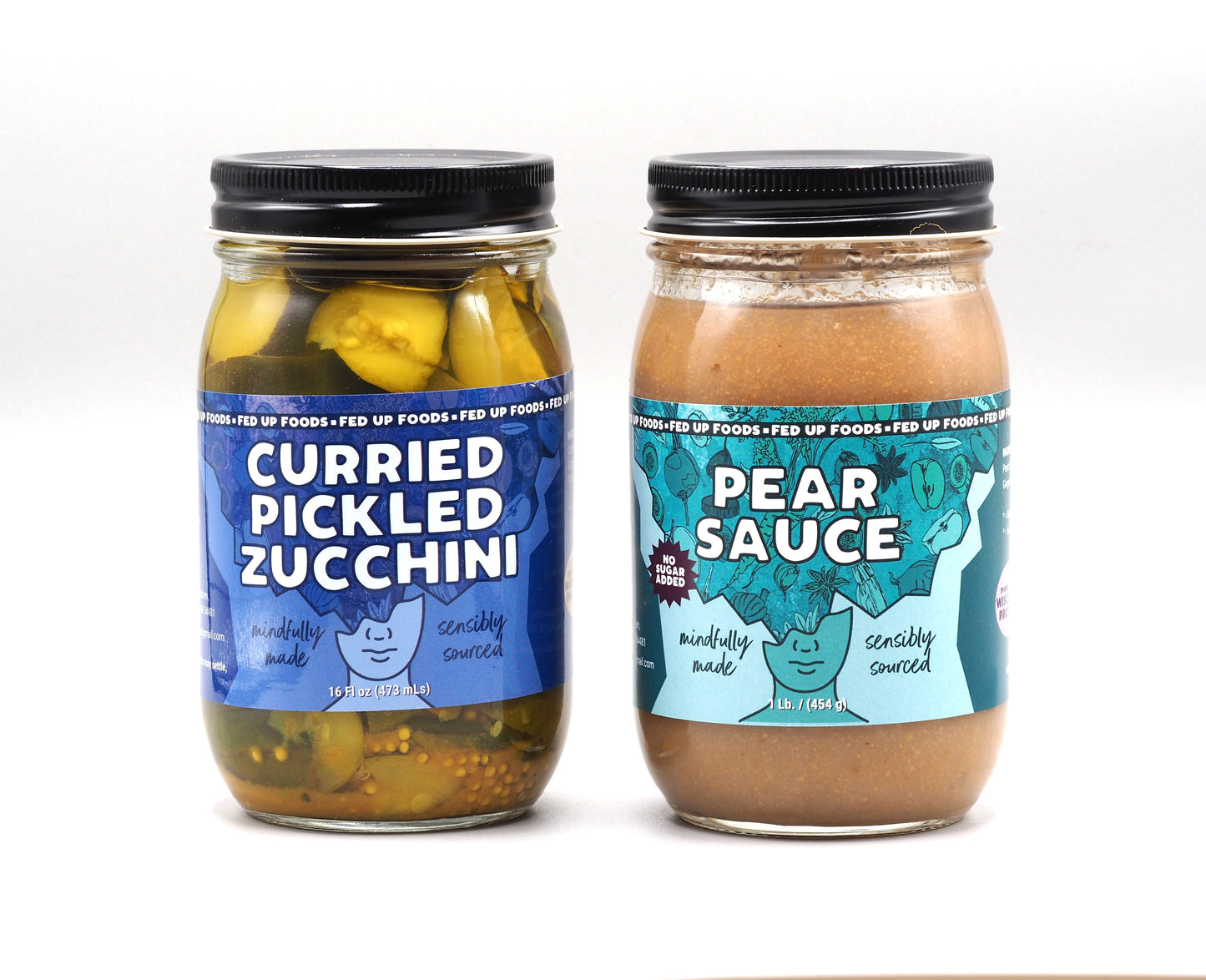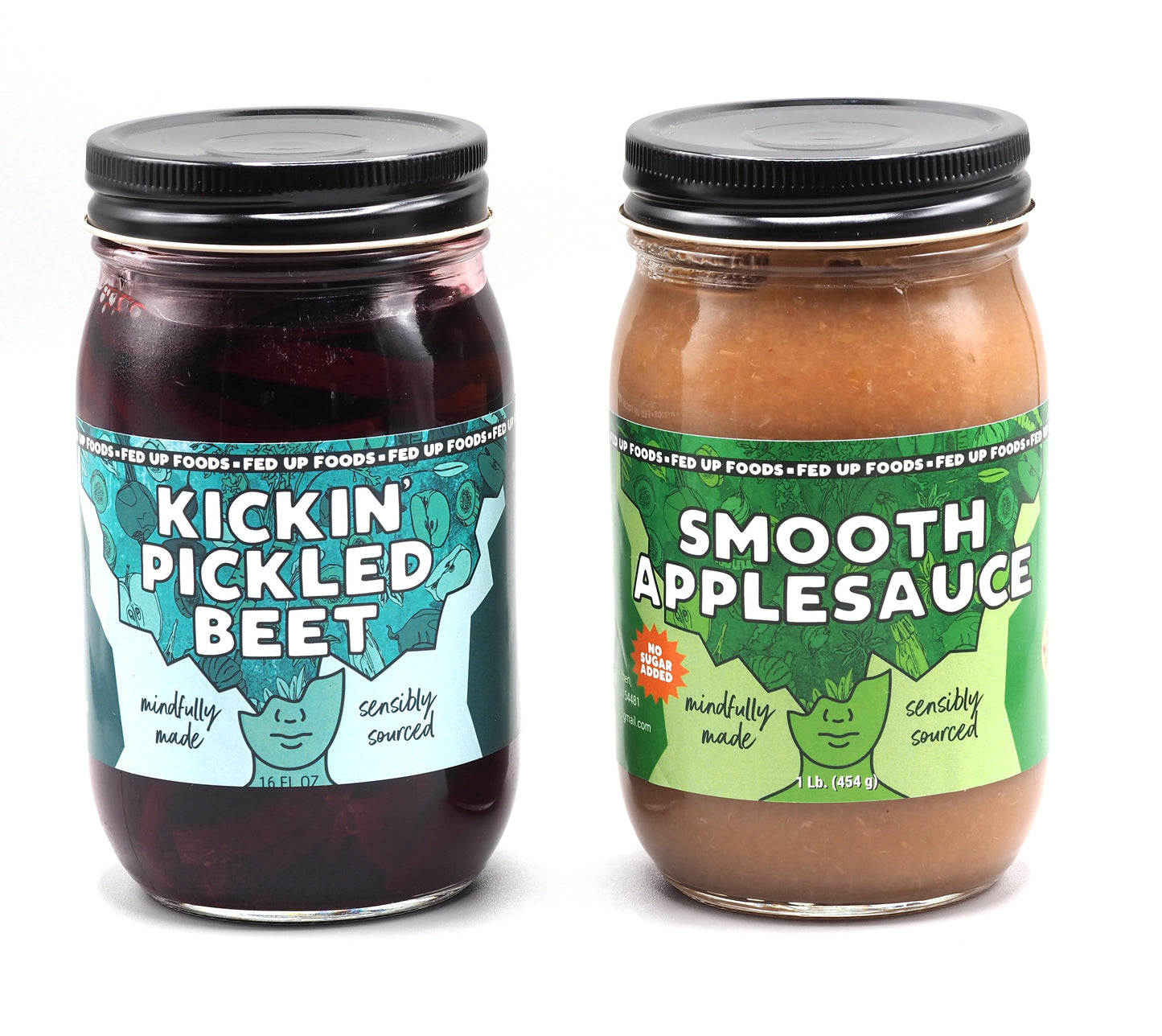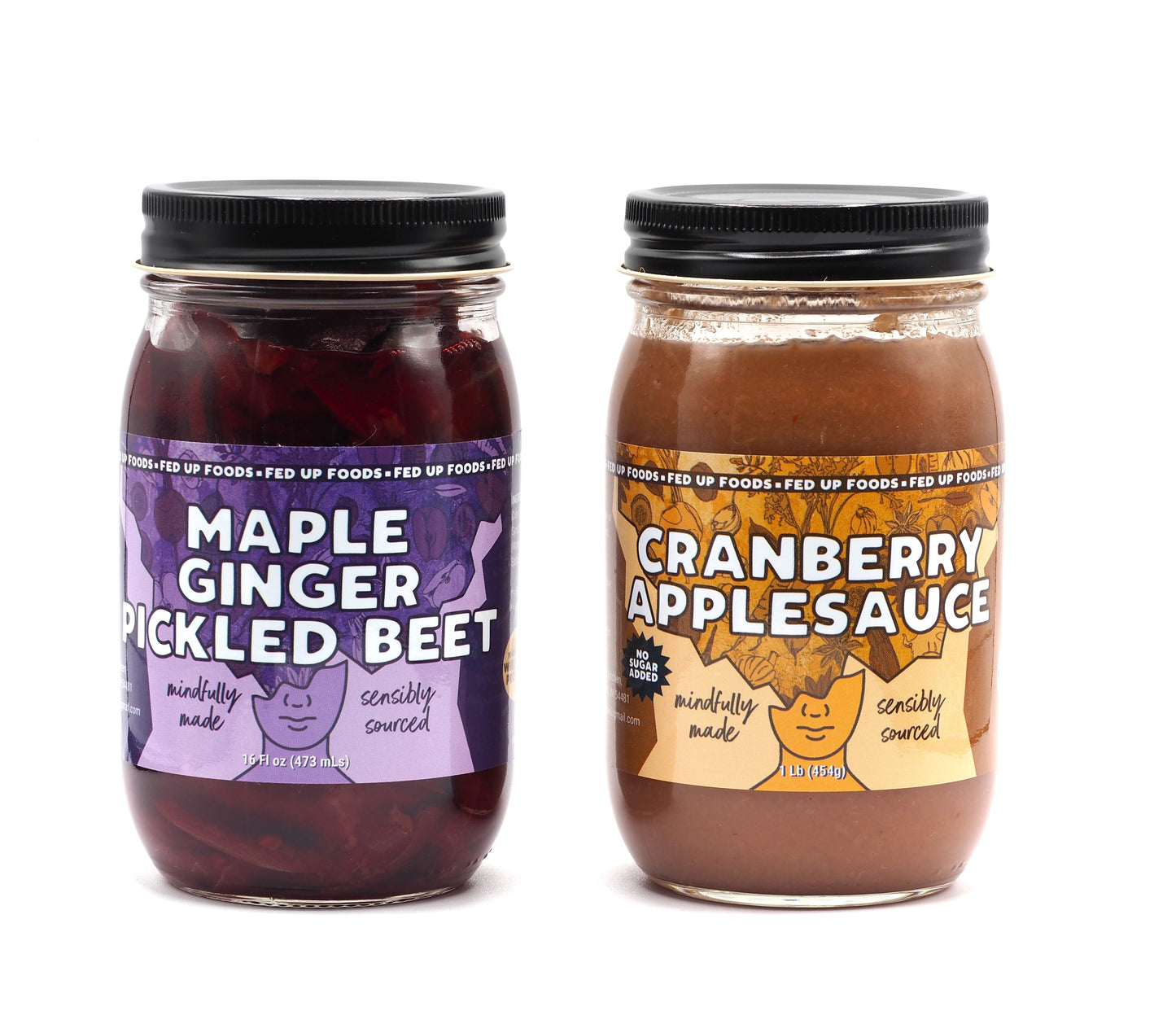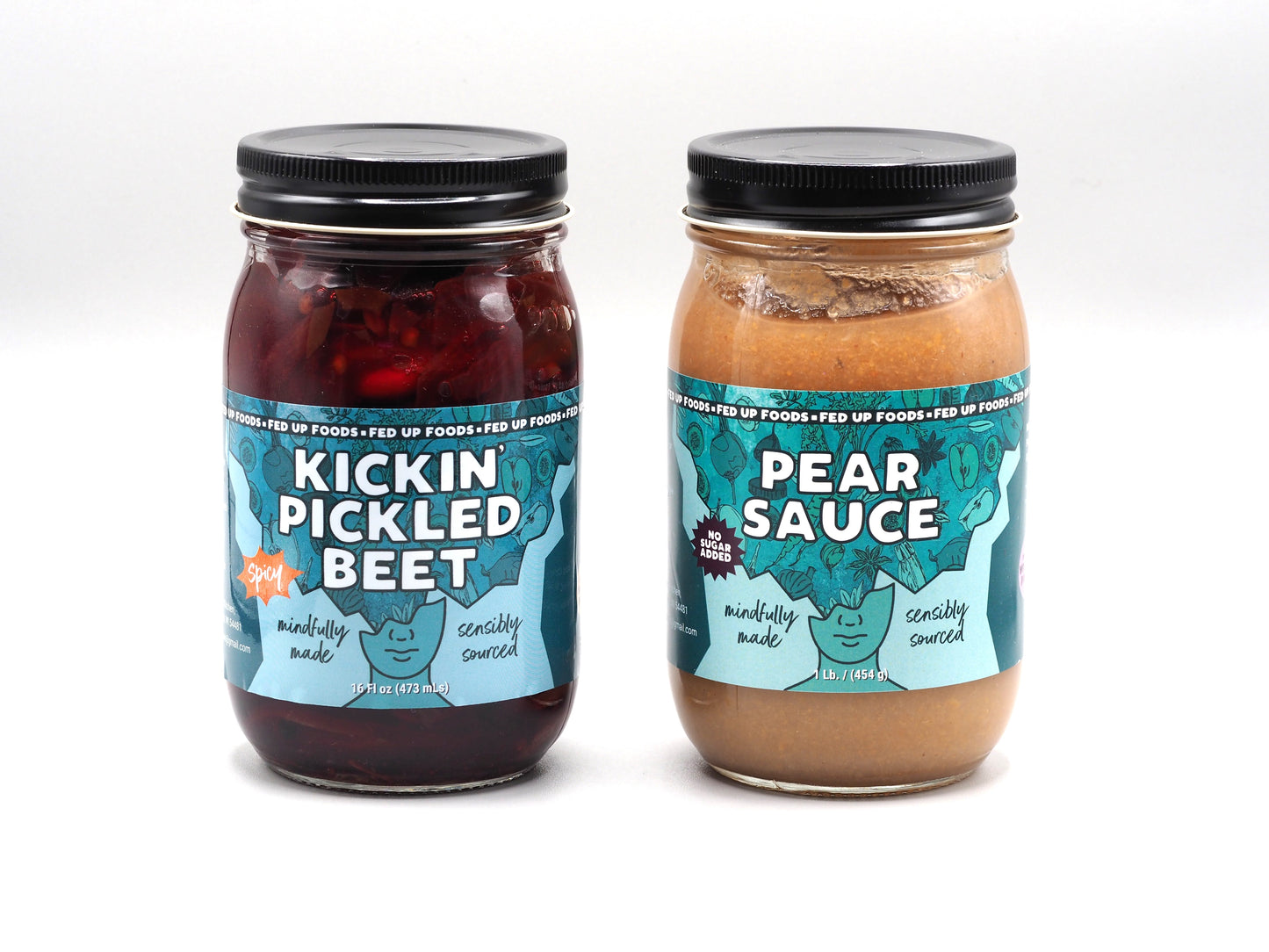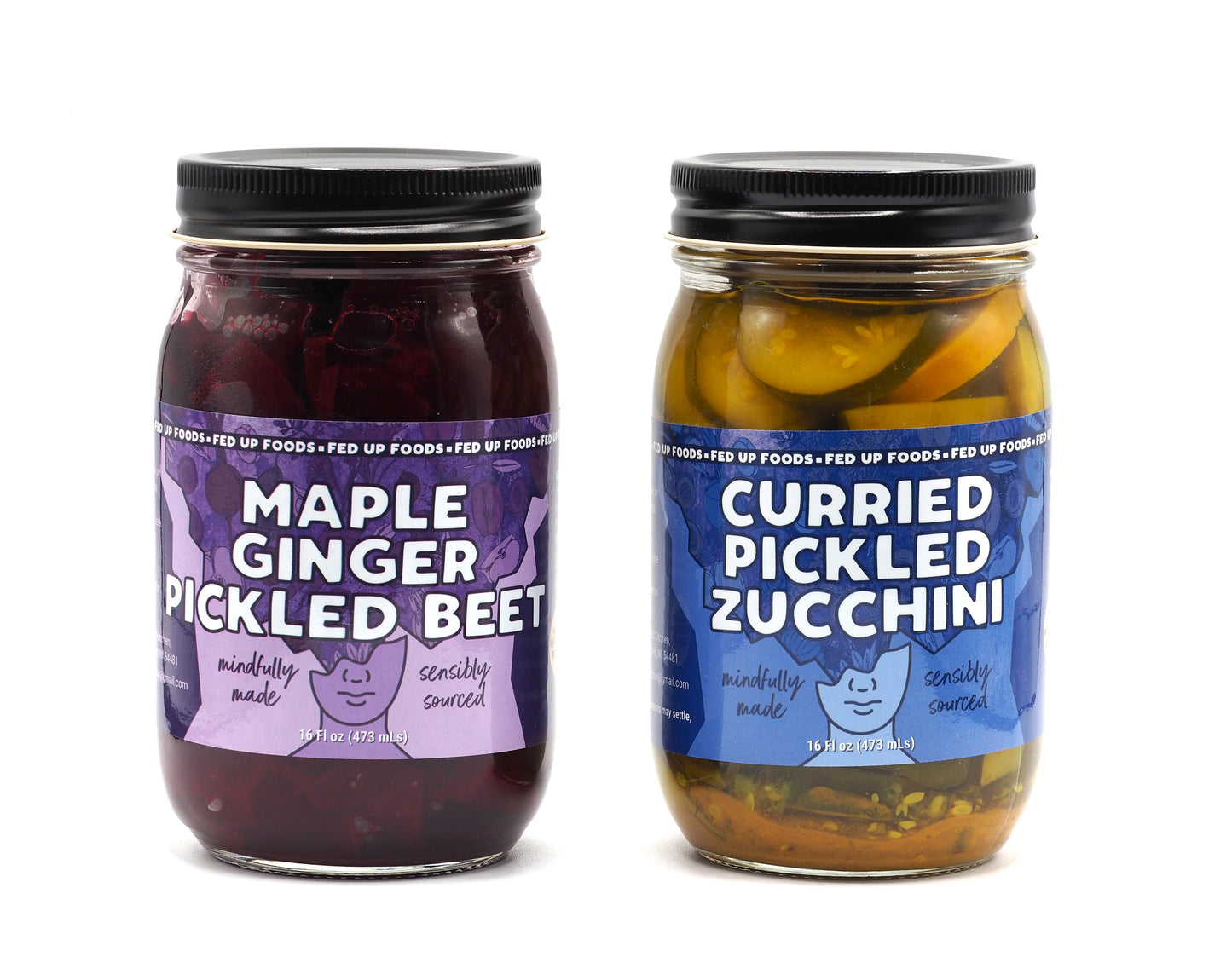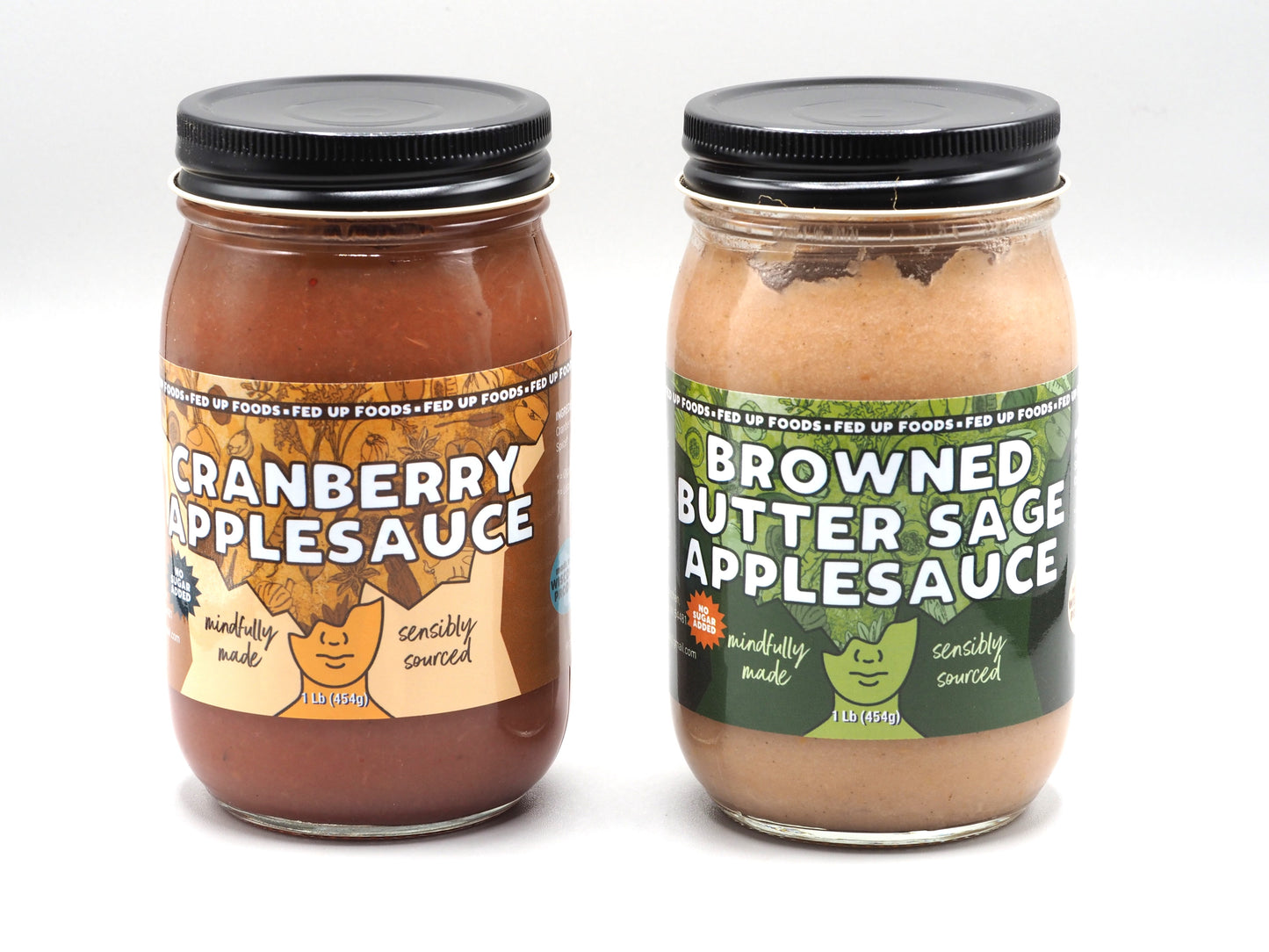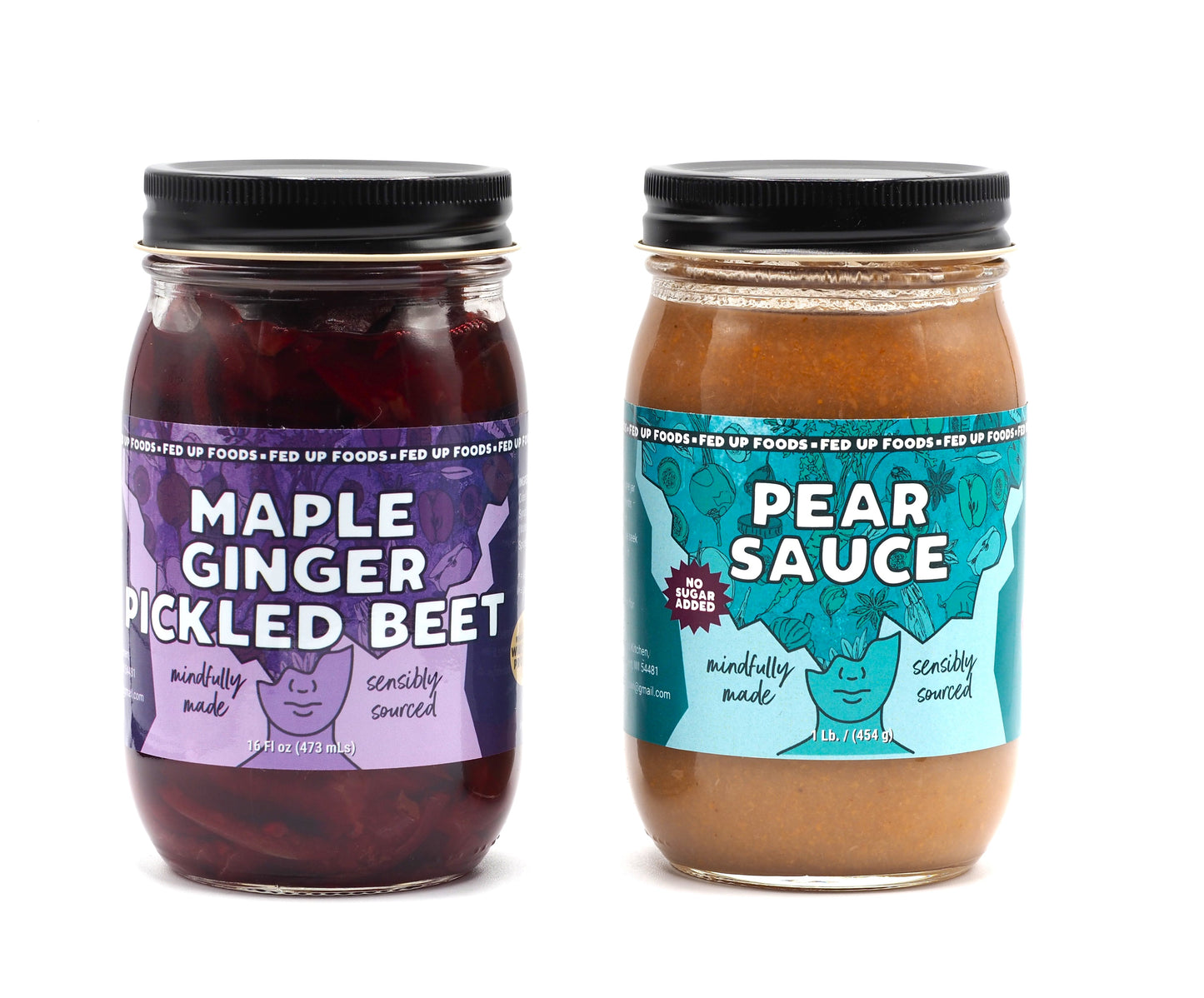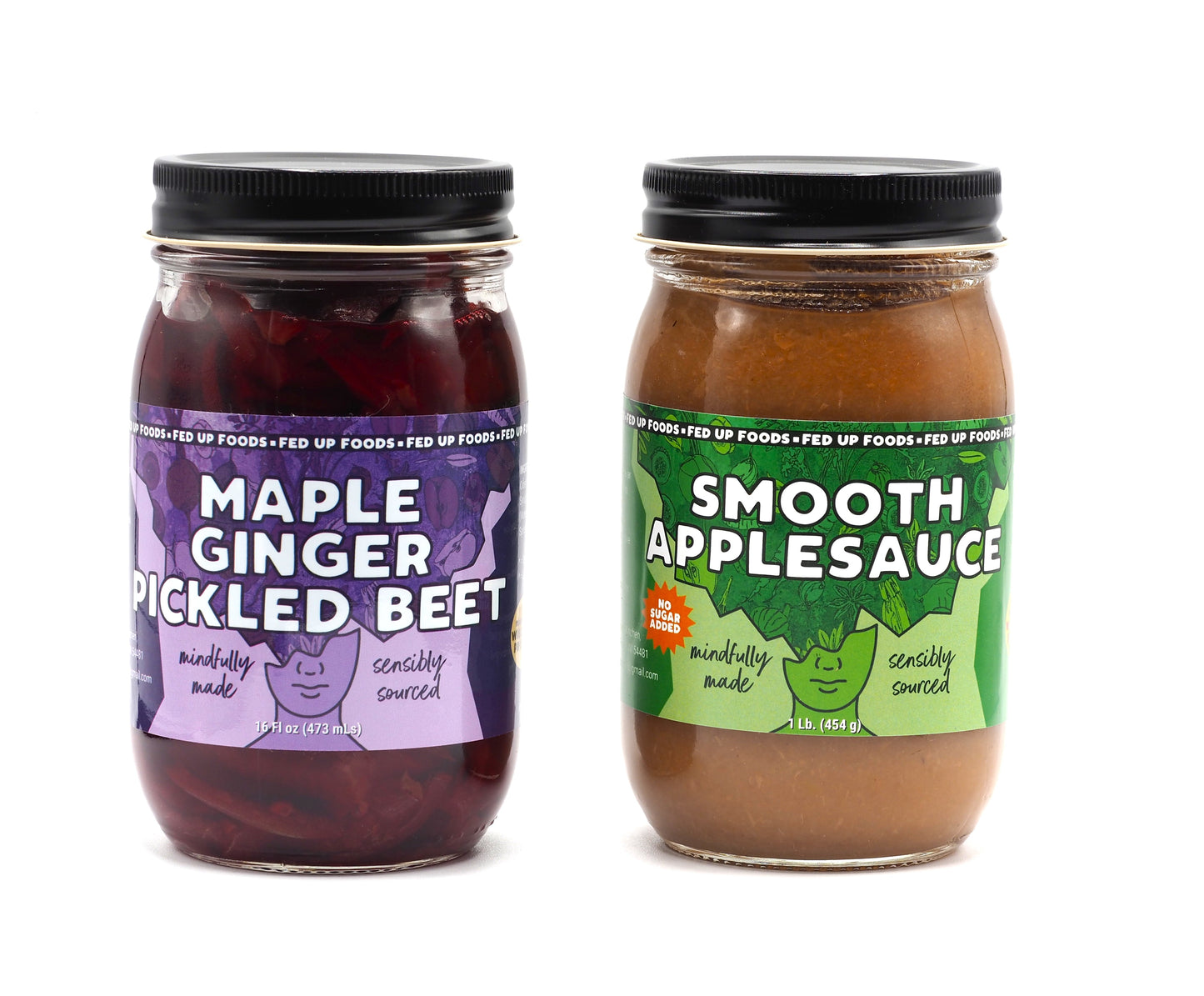 So so tasty!
I got the brown butter sage applesauce and the pickled zucchini's as gifts and they were a hit. Shipping and packaging and everything was perfect. I love Fed Up Foods!
Amazing applesauce
My order came quickly and was packed very well. I love the recipes included! Of course, the applesauce was delicious
Delicious Sauce!
As soon as Fed Up Foods offered shipping I made sure to order I two pack of applesauce! We got the brown butter Sage and smooth sauce. Both are delicious! My toddler especially loves the smooth applesauce. My order was shipped promptly & packaged extremely well. My applesauce traveled mannnnyyyy miles & everything was perfect & unharmed from shipping. Definitely would recommend Fed Up Foods to anyone. Looking forward to trying more concoctions!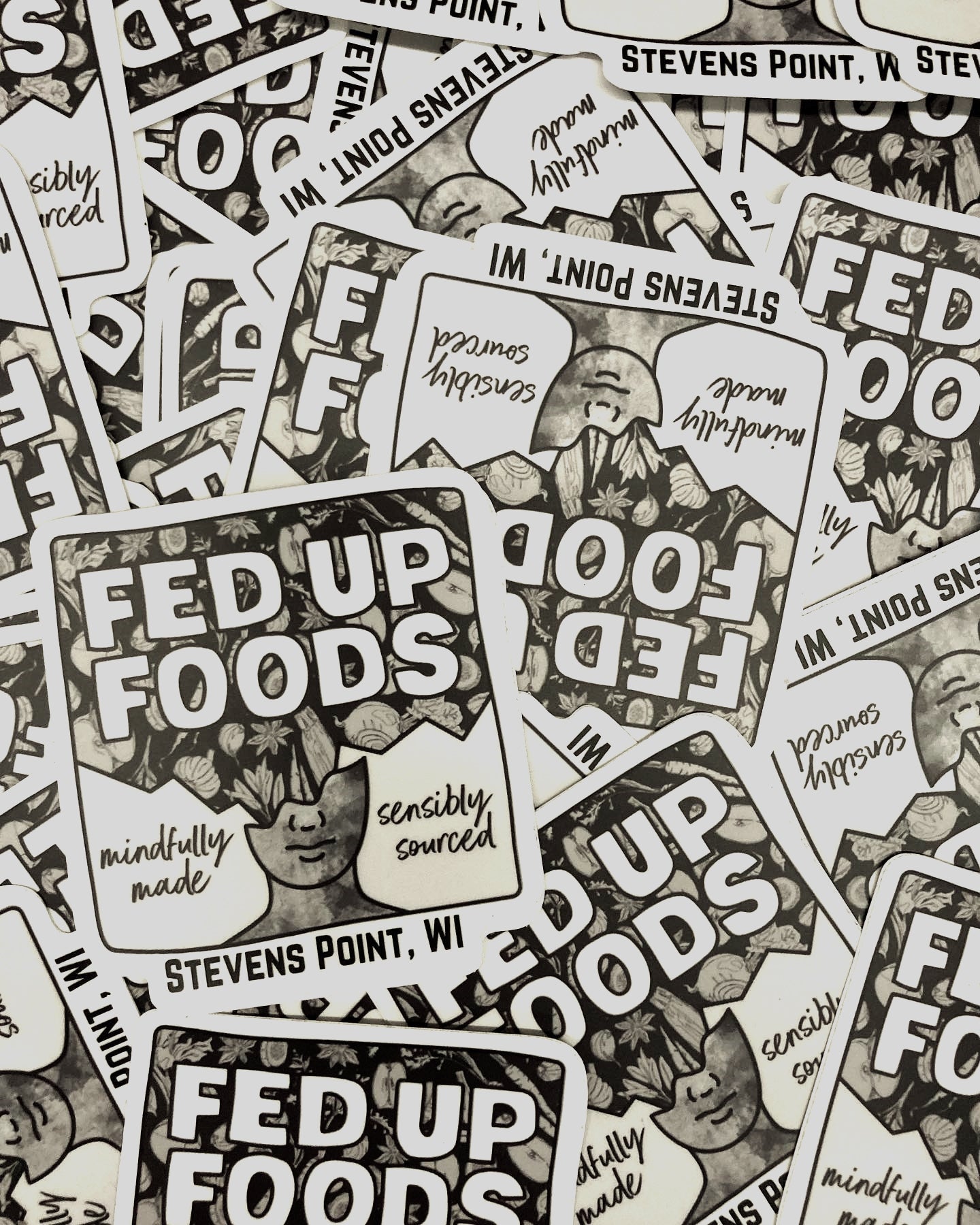 Local Sourcing
Fed Up Foods cans produce items at their peak to capture the essence of the season in each jar. We know you'll love our products. Can't wait for you to try them!